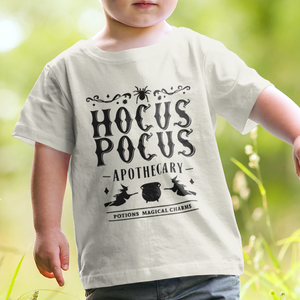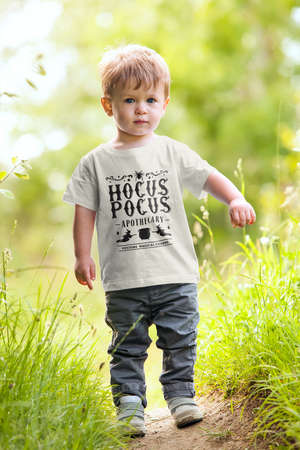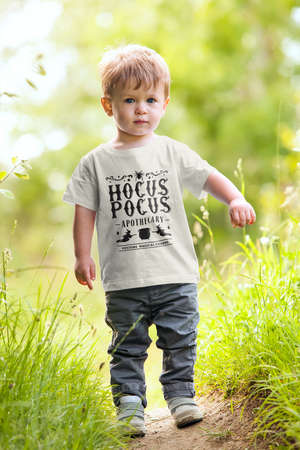 It is quite a hard task to look for the perfect shirt for our toddlers with all the options we have. But, when you go with a timeless color trend that has a 'charming' print on it, nothing could go wrong!
This super adorable Hocus Pocus Apothecary screen-printed shirt in Heather Dust color trend is made from the finest and premium quality mix of cotton and polyester making it so comfortable to wear for your little one. It is perfect for so many occasions and the best way to show off his charm to the world.
It is available in different sizes.
Get it for your baby today and instantly make a statement!